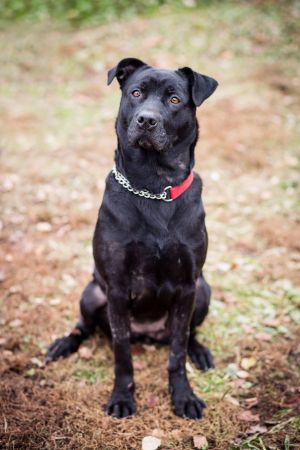 Labrador Retriever, Bull Terrier
Spayed/Neutered
Up-to-date with routine shots
Marley is a lovely girl that just wants to please. She came to us with many old and recent scars on her legs, head and body. She developed some resource guarding with her food, possibly because there were 7 dogs in the home and she didn't have enough to eat. Resource guarding is something positive reinforcement training can help with. She is not aggressive with humans and as you see in the video she accepts treats gently and knows some basic commands. She also is learning to walk well on leash. A dog free home is preferred only because it may cause her less stress. There were cats in her old home and she seemed fine with them. Marley is a very smart dog and she loves attention. We feel with lots of love and security she will blossom.
Adult, Female, Large