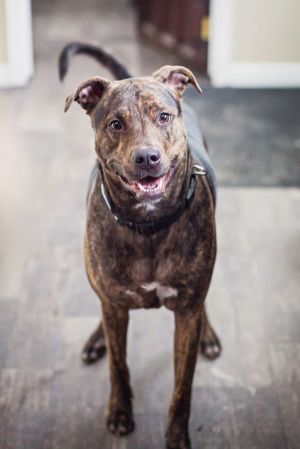 American Staffordshire Terrier
Spayed/Neutered
Up-to-date with routine shots
FIONA - 2 year old spayed female Fiona was recently surrendered to the shelter when she grew too big for her owners to handle. Fiona is an am-staff mix,and loves people! She is absolutely sweet and loves to be near her people. Fiona seems to enjoy the company of men over women.
Fiona is good with large dogs, but did not get along well with the smaller dog in her home. Fiona is curious of cats and we believe she would do fine with them once she gets used to having them around.
Adult, Female, Large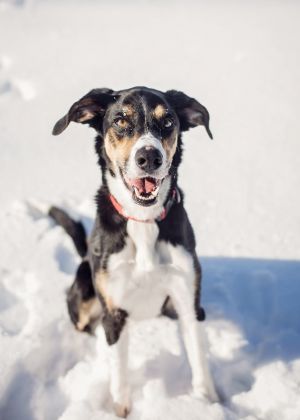 Border Collie, Coonhound
Spayed/Neutered
Up-to-date with routine shots
THUNDER - This handsome 5 year old man came into the shelter with his brother, Lightning, who has already been adopted. Thunder is a Coonhound x Border Collie, neutered male. When Thunder first came into the shelter he was terrified of staff and volunteers, but with a few gentle hands and time spent, Thunder is beginning to love all the attention that he gets here!
Although Thunder came into the shelter with another dog, we would recommend at this point that he be placed in a home with no other animals as he has shown many signs of dog & cat aggression since he has been here.
Thunder is a big bundle of nerves, but were hoping with the proper medication we will be able to balance this out and help him to live a happy life!
Adult, Male, Large